The Happiness Contract: How to be and remain happy in a world where contentment has become more a mirage than a reality. On top of persistence, determination and gratefulness, The Bridge Magazine invites its readers to sign the following contract of happiness with themselves.
20 January 2019
3,004 views
4 Comments
Considering happiness is a ladder, it is believed that every human being is looking to reach the top level of happiness, but complete happiness is asymptotic.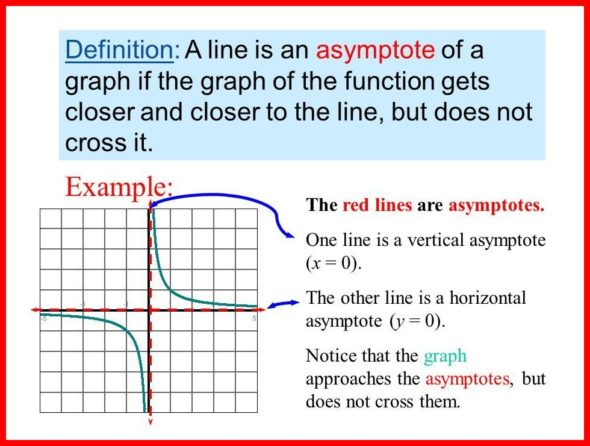 Perfect happiness is a defined limit just like an asymptote. The Oxford online dictionary defines an asymptote as a value that you get closer and closer to, but never quite reach. In mathematics, an asymptote is a horizontal, vertical, or slanted line that a graph approaches but never touches.
However, the paradox is that even of those who commit suicide it appears that the climax of their happiness is at that precise time that they hit the lowest rung of the happiness ladder.
Remember Ralph Waldo Emerson's famous quotes on happiness:
'For every minute you are angry you lose sixty seconds of happiness […]
To be yourself in a world that is constantly trying to make you something else is the greatest accomplishment.'
Ralph Waldo Emerson (1803 – 1882) was an American poet, essayist and philosopher who led the transcendentalist movement of the mid-19th century.
Why is an asymptote metaphor important when referring to happiness?
Whatever you do, your absolute happiness may approach this limit, getting closer and closer as you change the function's input, but will never reach it.
However, being continuously happy is possible and the secret to being happy is knowing that you have the power to build and make the most of your moments of happiness and ditch anything meaningless that can steal your joie de vivre.
Taking time to enjoy your daily blessings and feel gratitude is more likely to make you happy. Therefore, the secret to happiness lies in our daily activities.
We can then continuously be happy by learning to be happy, we can practice to be happy.
What do we understand by daily blessings and gratitude?
To be healthy, to be able to wake up, to have a breakfast, to go to work, to have a lunch, a dinner, to sleep, to afford the rent, to have a family, friends, are among the myriad blessings and gratitudes.
A pen has the value you attached to it and if you train your mind to ignore that 'alleged' value it becomes worthless in your mind.
Don't over think, don't over plan unless it is a health- or life-threatening situation.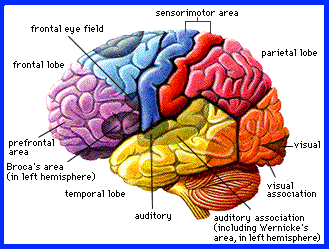 Focusing your attention on ordinary things might make you realise that you are even blessed and happier than you think. To go through the metaphor:
If it is breakfast time, enjoy your expresso with your chocolate fudge cake … as if it was the last time you will have the opportunity to have a breakfast. Don't spoil that beautiful moment by fantasying on the designer shoes you cannot afford or the promotion you have been waiting for years at work…
If it is bed time, go to bed and sleep tight. Sleep deprivation has been shown to accelerate the aging process and shorten human lifespan.
Some people have been diagnosed with a terminal disease and will give everything they have in life to be able to have a peaceful sleep.
According to Aristotle, human beings are 'social animals' and therefore naturally seek the companionship of others as part of their wellbeing. True. However, handling your interaction with others with diplomacy is what makes you different from animals -indeed, some translations of Aristotle's famous aphorism use the word 'political' in place of 'social'.
Make a difference between your public and private life the extent to which you will like to go public.
Don't waste too much time and energy to prove to others that you are happy, very few people really care. Happy people don't prove they are happy, they live the moment, they enjoy their happiness.
Be kind, cynicism kills.
Don't share negative, violent, cynical, direct or indirect comments, pictures or videos on social media. If you have an issue with someone in particular address that issue with them rather than snipe underhandedly or nurse a grudge. Negative thoughts age and kill people prematurely…
Don't destroy. Keep quiet if you cannot make positive and constructive comments.
Be more a King Midas turning everything you touch figuratively to gold rather than a Medusa the Gorgon turning the innocent to stone.
Scientifically based correlation between human telomere and long-term happiness and longevity:
According to the online Dictionary of Medicine: 'A telomere is a region of repetitive nucleotide sequences at each end of a chromosome, which protects the end of the human chromosome from deterioration.'
You might be aware of the power of positive thinking, but did you know that negative thoughts are equally powerful? It has been scientifically proven that negative thoughts age your body, make you unhappy and even shorten your lifespan.
Bitterness
Avoiding hostility will add decades to your life according to recent research from University College London: hostile thoughts seem to shorten telomeres' cellular structures, leading to severe premature decay of cells.
Cynicism
Letting cynicism take a toll on you will shorten your lifespan according to researchers. A recent study published in the Journal of Behavioural Medicine found that cynical people were more inclined to higher risk of heart attack and stroke than less pessimistic people.
The combination of cynicism and hostility severely impacts and destroys human telomeres. People with high levels of cynical hostility are more exposed to depression, a higher risk of cardiovascular disease, metabolic disease, and die at younger ages.
Depression
Researchers have found that negative thoughts can lead to premature cell death thus aging.
According to scientists, the lifespan of a cell is dictated in part by the cellular structure of a telomere, which protects genetic data and enables cells to divide: each time a cell divides, the telomere shortens and eventually becomes too short, and the cell dies.
In an analysis of studies involving more than 8,000 people, researchers discovered that telomeres were significantly shorter in people suffering from depression compared to their happier counterparts.
Pessimism
In recent research, investigators measured pessimism and telomere length in 5,000 people. The more pessimistic a person the shorter his or her telomeres.
Also, pessimism in both men and women is linked to poor health and shorter telomeres and when pessimists developed cancer or heart disease, the sickness progresses faster than in optimists, ending in premature death.
Rumination
Feel free to reflect on a bad situation to improve your response in the future, but don't chew over something unfortunate that happened 25 years ago: that is a cocktail for anxiety and depression.
According to research, anxiety leads to high levels of the stress hormone cortisol, and elevated heart rate, which, along with depression, shorten telomeres.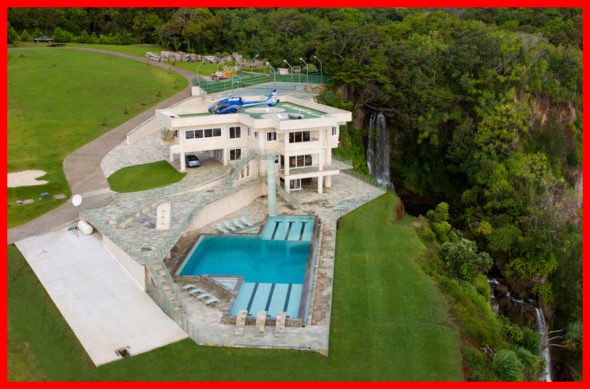 The Bridge Magazine invites its readers to sign the following contract of happiness with themselves.
Terms and condition of the Happiness Contract for those who want to live a happier life today and for years to come.
Consistency is power. Willing to be consistent toward your journey of happiness is key. It is not a sprint, it is a marathon worth running.
Paragraphs of contract with your future self could be listed as follows:
Paragraph 1
Write, date and sign it, make it visible on the kitchen board, anywhere you will be able to have a look at.
Paragraph 2
The promise: be in good mood and build a positive attitude with yourself and with others. Start by making a list of your blessings and gratitudes throughout the day.
Paragraph 3
Cultivate optimism by choosing beforehand to reflect on the bright side of situations, events, experiences and future possibilities.
Paragraph 4
Strongly rebut the negative by deliberately limiting the time you spend dwelling on issues and unhealthy comparisons with others.
Paragraph 5
The Practice: don't make a promise to yourself if you cannot keep it. Make an effort to start to put into practice at least one of the aforementioned promises:
Paragraph 6
The Plan: use the If/When/Then statements to make the most out of this paragraph:
• Ask yourself: What daily activities add value to my life?
• What daily activities bring pain and suffering?
• What makes me feel most alive?
• What am I passionate about?
• What are my best memories? What makes me sad? What makes me angry?
• What makes me insecure? What makes me lose my temper?
• Who are the people who bring positivity and joy to my life?
Paragraph 7
Have the audacity, the courage and the discernment to dig deep and to devise a plan and gradually eliminate the things that breed negativity in your life, and begin to add activities that create value.
You may find that some activities that you think bring you pleasure bring you pain. Any addiction can become unhealthy, for example:
If/When/Then statements for happiness might look like the following:
• If a whole chocolate fudge cake and 10 cups of expresso aren't healthy for my breakfast, then I will have a single espresso and a tiny piece of chocolate fudge.
• If someone keeps sending nasty messages or making mean comments about me or my work or posts on social media then I will either ignore them, block them, or stop visiting depressing pages that may sadden me…
And so on and so forth.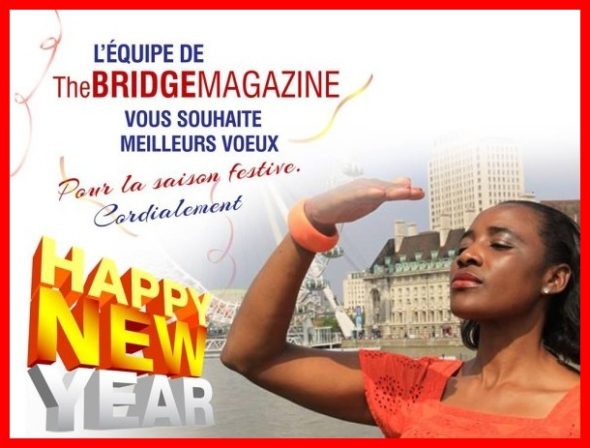 Many apologies if our Contract of Happiness with your future self does not include winning the lottery, as winning the lottery won't necessarily make you happy if you were not trained to be a happy person in the first place.
It will indubitably improve your living standards but will not improve your sense of discernment and self-fulfilment.
Winning the lottery is more likely to unleash a monster of vanity that may lie dormant in you and have no ethics or sense of discernment.
You might end up disastrously unhappy, as you will for instance suddenly think you need a new nose, a private jet, new friends, that you need to drink prosecco for breakfast rather than water…
The Bridge Magazine Wishes you a very Happy 2019 and may it be full of persistence, determination, gratefulness and courage on your journey to happiness.
The editor,
Rachel Tcheungna