Articles in the Video Interviews & Documentaries Category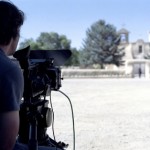 The Bridge Magazine takes viewers on an extraordinary journey into a variety of programs: political, social, or historical subject matter in a factual and informative manner.
 







'Diamond' Ambassador. Exclusive interview with one of international football's living legends, Roger Milla , just months b from Rachel Tcheungna on Vimeo.

Brain draining from Africa to Western countries x264 from Rachel Tcheungna on Vimeo.