Articles in the News Category
The Bridge Magazine delivers breaking news from across the globe and information on the latest hot stories.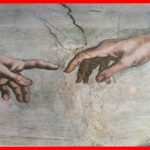 Philosophy, existentialism, religion-related topics, the existence or non-existence of a deity, the ability and the extent to which humans can use their free will to impact their lives and the world, are not usually a child's concern.
Michelangelo paining. The Creation of Adam. "If God created us in his own image, we have more than reciprocated." François-Marie Arouet(1694 – 1778), most famous under …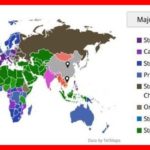 Alors que le monde s'apprêtait  à célébrer Pâques, la religion catholique et de nombreuses autres sont plus que jamais ébranlées: l'immoralité a corrompu la plus haute hiérarchie du clergé.
Les religions les plus pratiquées au monde : Ethique contre religion : Crise de moralité sexuelle au sein de la haute hiérarchie du clergé à la veille de la …