The global chocolate market is set to rise from 2019-2023 as a medical study associated dark chocolate with health, brain boosting, physical immunity and a lower risk of cardiovascular diseases and diabetes.
20 March 2019
2,246 views
2 Comments
The chocolate industry is set to make huge profits this Easter, just as it continues to be proven by nutritionists and scientists to be key to our immune system.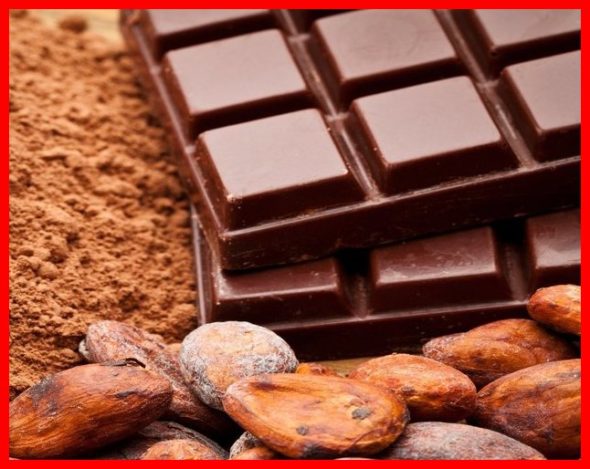 Raw, organic, cold-pressed chocolate is believed to be the healthiest food available on the planet as new studies lift the lid on how dark chocolate might improve our brain health and strengthen our immune system.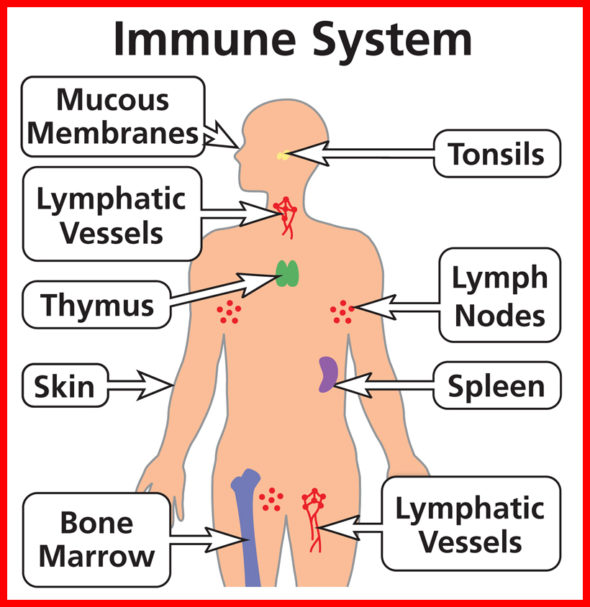 The global chocolate market research published in its January 2019 analysts' forecast report that 'the global chocolate market is to grow at a CAGR close to 5% during the forecast period[…] the demand for healthier chocolates such as vegan, organic, and sugar-free chocolates has witnessed significant growth in recent years. This is due to the high preference for healthy living and awareness of the negative impacts of eating chocolates.'
Meanwhile, looking at how dark chocolate affects the immune system, Dr Lee Berk concludes after a study that: 'Dark chocolate has serious potential from a health perspective. […] and may be a medicinal product if appropriately studied.'
In his future research, he wants to analyse if cocoa's effects on the brain could help treat diseases such as dementia and autism.
The Oxford Medical Online Dictionary defines the immune system as the organs and processes of the body that provide resistance to infection and toxins. Organs include the thymus, bone marrow, and lymph nodes.
Medical breakthroughs in recent decades have dramatically improved our diets, thus our general health.
One of the pilot scheme studies led by Dr Lee Berk involving 10 healthy volunteer adults aged 25–50 are very encouraging. 
Dr Berk is the Associate Dean of Research Affairs in the School of Allied Health Professions at Loma Linda in California. He analysed the participant's brain waves with a machine called an E.E.G.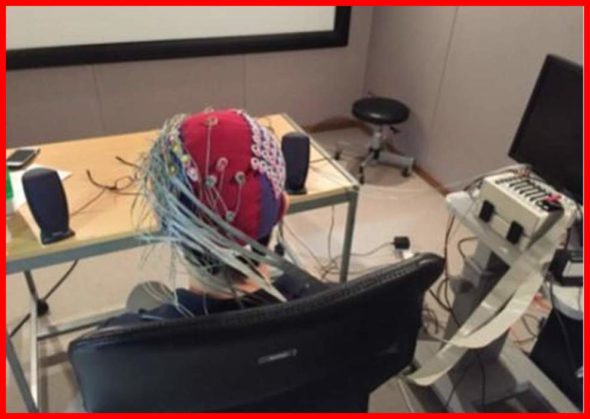 For the scheme, blood samples were taken from the participants at study baseline. Follow-up blood samples were taken 2 hours after chocolate intake every day, as well as 7 days after baseline.
The blood samples were analysed in order to determine the length to which chocolate consumption affects the expression of genes associated with immune system activity.
It was found that eating dark chocolate led to an increase in the expression of genes involved in the activation of T cells, which are the white blood cells that help us to fight infection and disease.
Medical researchers believe raw, organic cold-pressed chocolate is composed of the most important vitamins for human health all in one food, with over 88% of antioxidants needed by our bodies.
Cocoa contains numerous ingredients which are beneficial to humans such as:  calcium, iron, thiamine (vitamin B1), riboflavin (vitamin B2), phosphorus, niacin, niacin amide (vitamin B3), pantothenic acid (vitamin B5), vitamin E, pyridoxine (vitamin B6), ascorbic acid (vitamin C), magnesium, zinc, copper, manganese.  Calcium is vital for ensuring the strength and healthiness of bones, teeth, and capillary growth; it regulates the circulatory system, blood pressure and the beating of the heart.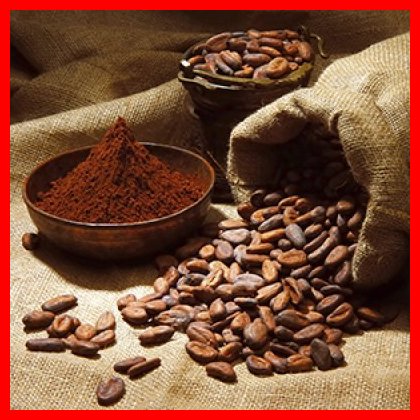 Iron has oxygen-carrying proteins which empower the muscles across our bodies.
Thiamine (B1) vitamins assist the body in converting carbohydrates into energy; vital for our heart, muscles and nervous systems.
Riboflavin (B2) is the indispensable vitamin that makes red blood cells, and has to be replaced on a daily basis through our diets.
 Phosphorus filters the waste through our kidneys; which in turn helps to balance other vitamins and minerals in our bodies.
Niacin is one of the most important vitamins of them all: it boosts our HDL High-Density Lipoprotein, or 'good cholesterol' by mopping up the LDL Low-density lipoprotein or 'bad cholesterol'.
Niacinamide (B3) fights high cholesterol, as well as helping the brain to keep healthy and combat age-related diseases such as Alzheimer's; it also keeps a metabolic balance of glucose, amino and fatty acids.
Panthotenic acid (B5) combats stress and helps us to achieve a healthy skin and complexion by boosting the adrenal glands' cortisone production.
Vitamin E helps our bodies to assimilate Vitamin K: it is a fat soluble antioxidant that protects the body from 'free radical' damage, and is also indispensable for the health of our eyes.
Pyridoxine (B6) is a vitamin which helps the immune system produce antibodies, and is critical for fighting infections. It also helps to maintain normal nerve cell function and the required production of red blood cells.
Ascorbic acid, or Vitamin C, has to be replenished on a daily basis because it repairs and maintains cartilages, bones and teeth, and builds up our collagens. It also reconstructs scarred tissue, and strengthens tendons, ligaments and blood vessels; this means it is indispensable in our body's spontaneous function of healing wounds. As a water-soluble vitamin, any daily residue is excreted from our body via urine.
Magnesium is an indispensable mineral which helps muscles contract and relax; it also charges us with energy, and builds up protein in our bodies.
Zinc is a vitamin which stabilises cell walls, and is necessary in keeping the immune system healthy and robust.
Copper, along with most of the iron attributes, builds up red blood cells and also maintains the immune system, blood vessels, nerves, and healthy bones.
Manganese is a vitamin necessary in several chemical processes in our body: it helps in the processing of cholesterol, carbohydrates, and protein.
Acai Berry helps us to achieve healthy weight loss; this vitamin is high in antioxidants and multiple Omega 3, 6 and 9. Omega 3 penetrates the cells, Vitamin A and fibre, and also provides our bodies with a safe quantity of fats that do not threaten the health of our hearts.
Omega 3 is an essential fatty acid that keeps our skin and hearts healthy, and our bodies require it to maintain optimum health, cell development and function. We have to ingest Omega 3 because our bodies do not produce it naturally. This vitamin reduces inflammation, builds up healthy cells, and balances the brain's functionality.
Maqui Berry boosts our metabolism with Omega 6 and 9; this berry contains the highest antioxidant value of any existing super-fruit.
Vitamin A is essential for healthy teeth, skeletal and soft tissue, mucous membranes, and skin. It is also vital for the retina.
Vitamin K is actually a group of fat-soluble vitamins that are needed for the 'posttranslational modification' (PTM – a chemical modification of a protein after its translation) of certain proteins, mostly required for blood coagulation, but also for maintenance of a balanced metabolism, bones and other tissues.
However, medical studies have shown that – unless under a doctor's guidance – we should not consume too high an amount of these vitamins and antioxidants, as our bodies would not be able to process them. Therefore we should only get most of the vitamins listed above via natural foods, as our bodies are programmed to process most of these nutrients and vitamins.  
There is no health risk with the myriad of vitamins included in organic chocolate dietary supplements because those vitamins are evenly balanced in high antioxidants, vitamins and minerals.  They are naturally augmented to provide what we may be missing in our daily diets. A healthy intake of chocolate in our daily dietary regimen is necessary to keep us healthy. Chocolate is a powerful 'super food' packed with vitamins that help our bodies stay healthy and avoid DNA damage.
The editor,
Rachel Tcheungna