Ethics versus Religion on Easter eve: crisis of paedophilia, sexual morality, radicalism and the downfall of religions. The future of faith is bleak.
20 April 2019
2,468 views
2 Comments
As the world gets ready to celebrate Easter, the Catholic religion and many others have been shaken to their core more than ever: gruesome vices have corrupted the highest hierarchy of the clergies.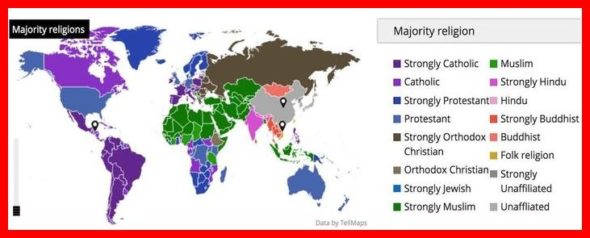 For some, clerical celibacy and homosexual clerics are allegedly the cause of pedophilia and sexual crimes against minors in the Churches. For others the aforementioned allegations are nonsense.
The latest scandal features Australian Cardinal George Pell, the former Vatican number three, as Astrid Van Laer from Angence France Press published on March 13th 2019 that 'Pell was sentenced to six years in prison for the sexual abuse of two choirboys.'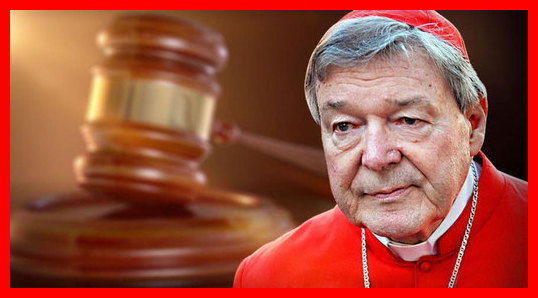 From the UK to New Zealand, via Mozambique and Cameroon, to France, even geographical distance has not prevented a seeming synchronicity of horrors rocking the world towards the close of Easter, which to some minds does not bode well.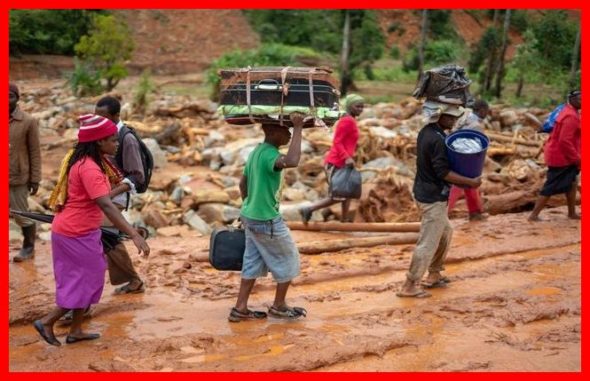 The recent litany of tragedies involving pedophilia, sexual orgies, guns and knife crimes, black magic, sorcery, sects, cults, human and organs trafficking, wars, and natural disasters such as earthquake and floods disturbingly tally with the omens of the biblical apocalyptic story of Sodom and Gomorrah.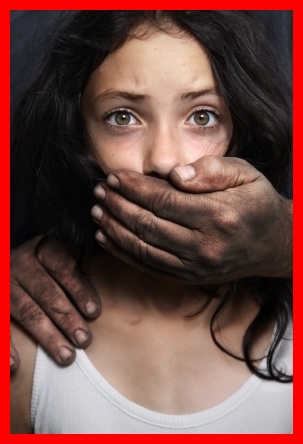 The increase in crime, dishonesty and vices show that ​society is losing its moral compass. We seem to live in the dawn of a new dark era in which Satan – the leader of the fallen angels and adversary to God – will rule the world.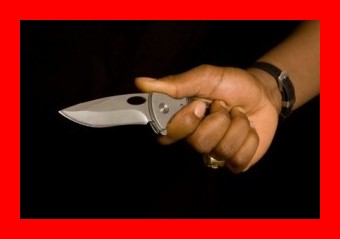 As the world in which we live evolves, with the highest hierarchy of the clergies repeatedly using their power to abuse the faithful of the church, it is urgent to apprehend faith, and religion as a whole, with more existentialism and reflection.
A more existentialist approach and understanding of religions will prompt the believers to separate faith from passion or naivety.
According to the Oxford Online Dictionary, a religion is the belief in and worship of a superhuman controlling power, especially a personal god or gods. Meanwhile, atheism, in the broadest sense, is the absence of belief in the existence of deities.
There is a myriad of reasons why people nowadays lose faith in themselves, then in God, if they used to believe in one.
However, the danger lies where an extremist or a zealot -fanatic, extremist, radical -whether Muslim or Christian strongly believes that non-faith people are all satanic and consequently that he or she has the right or duty to eradicate non-believers from the planet in the name of an alleged faith; or, alternately, when members of the clergy of a particular religion abuse their power to brainwash parents, distancing them from their children in order to lure and molest the latter in the name of faith.
From a religious point of view, it is believed that without the fear of 'God or Allah or Buddha…' everything is permissible and the world will fall into moral chaos.
From a more Cartesian and realistic spectrum, religion has proven to have done more harm than good since the last decade. We do not need to be necessarily religious to be virtuous, moral or ethical. Indeed, that is what the humanist movement is all about: establishing a compassionate moral system without any recourse to spiritual entities as guides.
The Bridge Magazine analysis, view and perspective.
Our editorial strongly believes that mankind should stop putting its head in the sand and stop making excuses.
It has been empirically proven that, without being religious, people with moral values and ethics are more likely to better the world and add value to humanity than those with alleged faith or religious beliefs, especially those who are corrupted by fanatics or zealots.
Here is the deal: with no disrespect to the existing religions in the world, let us start with a clean slate by ignoring all religious beliefs. We could then ignore all religions and agree on a set of the most important moral values and ethics that we follow and perceive as universal values for mankind to improve the world in which we live.
This will enable us to find an agreed set of common values for all humans to adhere to and prevent humanity becoming overwhelmed by evil the world from falling into the path of perdition.
The top seven most important moral values that would serve society could be listed as follows:
1. Warmth and kindness: this will replace cruelty.
2. Honesty: based on the fact that dishonesty and cheating is wrong.
3. Hard Work: laziness leads to cheating and lazy people tend to be envious.
4. Respect for Others: unfortunately, in our highly competitive society, many people will tread on others to succeed in life. Respect for others should include respect for different and moderate religions, races, sexes, ideas, and life styles.
5. Co-operation: to achieve a common goal, it is vital for human to work together.
6. Compassion:compassion is defined as being sensitive to the needs of other people. If there was more compassion in the world, there would be less homelessness, poverty, hunger, wars, and unhappiness.
7. Forgiveness:anger in most cases is caused by an unwillingness to forgive. There would certainly be less violence hate and crimes if humans learnt to apply this moral virtue in their everyday lives.
The reason why we should chose ethics over radicalization or zealotry.
According to the Oxford Online Dictionary, zealotry is when someone takes a religious belief too far, refusing to tolerate other perspectives or conflicting beliefs.
The study of ethical behaviour goes back thousands of years to ancient Greece.
Ethics are a branch of philosophy that investigates questions such as "What is good and what is bad?"
In practice, ethics are decision-making tools that guide human morality, by defining concepts of good and bad, right and wrong, virtue and vice, justice and crime, and so on.
There is a thin line between religion and ethic and both are almost similar mostly for those with a "pure faith"; what we believe to be 'pure' is non-corrupt, or a faith with a pure conscience and a fair judgment.
Not all religions are the same; some are more liberal than others, and some more conservative. But, broadly speaking, almost all religious traditions believe that their faith represents a path to enlightenment and salvation.
On the other hand, ethics are universal decision-making tools that may be used by a person of any religious persuasion, including atheists. Whilst religion is based on cosmology, Ethics are based on logic and reason.
If something is bad, Ethics tells us we should not do, if something is good, obviously there is no harm in doing it.
At the cutting edge of technology, modern humanity needs to inject an ethical dimension into its technological 'ingenuity', spirit of invention, and acquisitiveness. Wisdom will help us operate more judicious choices. Kant's Ethical Orientations: Categorical Imperative is the one we should look up to and follow.
Ethical Orientations: Categorical Imperative
Immanuel Kant (1724-1804) included duty within his third version of the 'categorical imperative' – a concept with much relevance to a better world regardless of our religious beliefs. It reads: 'Act so that you treat humanity, whether in your own person or in that of another, always as an end and never as a means only'.
The German philosopher Immanuel Kant's deontological moral theory is arguably one of the best moral theories –he was an opponent of utilitarianism: he believed that certain types of actions (including murder, theft, and lying) were absolutely prohibited, even if they resulted in more happiness than other alternatives.
Modern humankind needs virtue to save it from perdition. According to the Thesaurus Online, virtue in Latin (virtus) is 'moral excellence, a positive trait or quality deemed to be morally good and thus …valued as a foundation of principle and good moral being'.
To sum up, whether religious or not, we should show respect and love towards our fellow human beings, promote collective and individual worth, and do our utmost to pass on the right virtues and fundamental values to the next generation, which, quite apart from questions of morality, are also the wisest and most pragmatic options in ensuring the continuity of our species.
The editor,
Rachel Tcheungna