About Us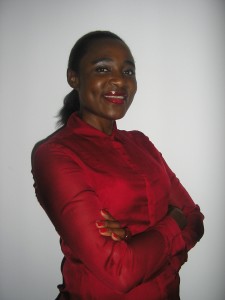 Founded in May 2011, The Bridge Magazine is an international online publication that delivers news and features from around the globe.
On top of local and international news articles, it aims to inform and entertain readers from 18 upwards – covering areas ranging from health, sex and relationships, fashion and beauty through politics and social issues to culture and the arts.
We aim to offer celebrity profiles and exclusive face-to-face interviews with everyone from tycoons and highly-paid footballers to the victims of human rights abuses and social and economic unrest.
 The Bridge Magazine Team:
Rachel Tcheungna
Editor
John Paul
CEO,(Chief Executive)/Co-founder
Expertise field: Corporate Law, Finances, Business & Management
Povilas Uogintas
Freelance graphic designer
Chavda Mayor
Information System & Marketing
Content-In Brief:
News
The Bridge Magazine delivers breaking news from across the globe and information on the latest hot stories.
Features
We bridge serious topics – ranging from fake virginity and  prostitution to corporate corruption – and endeavour to link these to topical developments in current affairs in all parts of the world..
Art, culture and tradition
In addition to running articles on culture and the arts, we sell masks, sculptures, DVDs, drawings, greetings cards and designer accessories by international artists.
Health and beauty
The Bridge Magazine not only publishes articles on the subject of health and beauty, but also offers advice and products geared to its readers' needs and demands.
From our natural body scrub and facial mask products (for all skin-types) to expert advice on hair, skin and dieting – and tips on combating the dangers of binge-drinking and drug addiction – we aim to make our readers feel good about themselves..
Love and relationships
We break all the taboos and open the door to the subject of sex and relationships by covering topics such as anal sex for both genders – and why women hate (or love) oral sex. The Bridge Magazine also aims to launch a large-scale survey to illuminate our readers' sexual habits, as well as what young people want and need to know about their sexuality. We provide advice on frequently asked questions from experts on subjects ranging from natural aphrodisiacs, premature ejaculation and contraception to STDs, HIV, Mirena IUS menopause and fertility treatment.
Codes for Excellence Journalism
International Federation of Journalists code of conduct.
JR The Online Journalism Review